March 12th , 2012 → 1:49 pm @ Sitges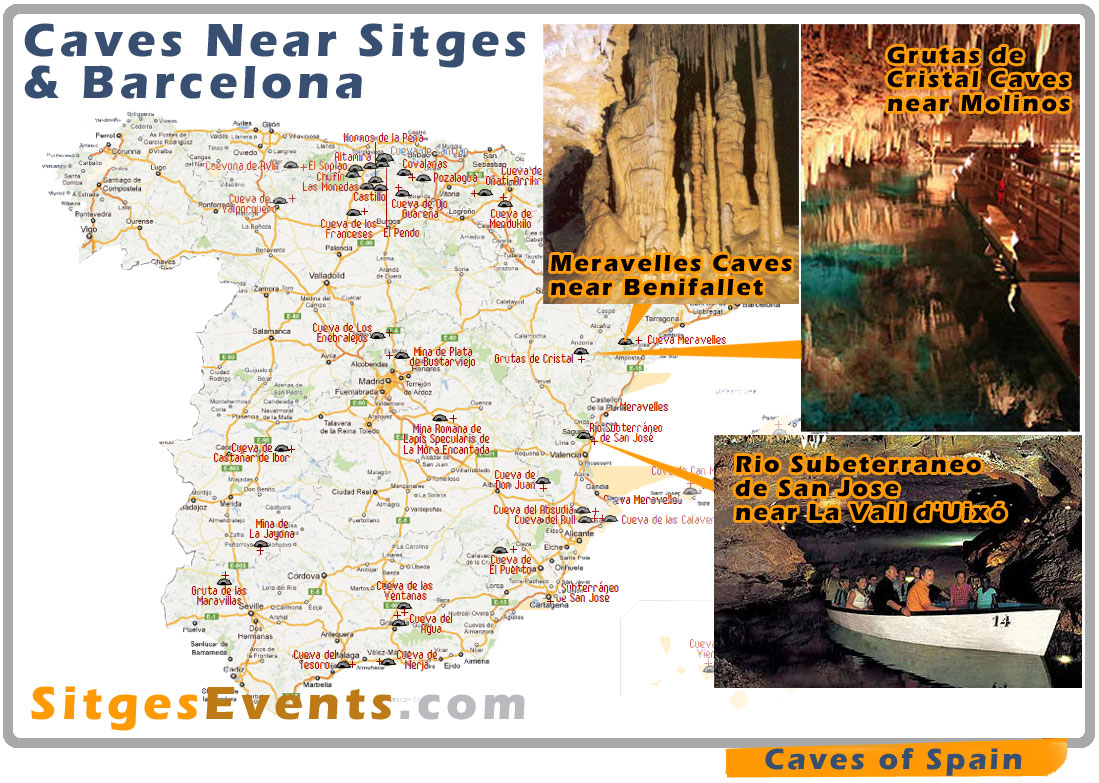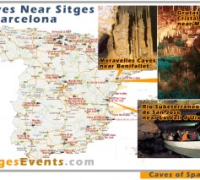 Cova negra >> 10.1 km, 19 mins from Sitges
There is a small cave called 'Cova negra' (Black cave), very close to Sitges (10k/20 mins by car. approx). With access for the slim and non claustrophobic. More details here or via the image below: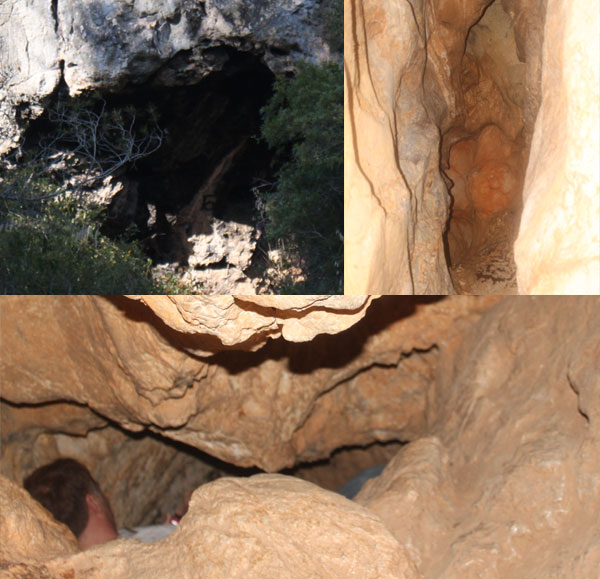 Proper 'bigger' Tourist Caves : Near Sitges
There are 3 major caves located near to Sitges : Locations are on the map below and further down, photos links to each attraction.
Benifallet Doss & Meravelles Caves (Cova)
>> 143 km, 1 hour 46 mins from Sitges
Grutas de Cristal Molinos Caves Cova
>> 245 km, 3 hours 28 mins from Sitges
Rio Subeterraneo de San Jose
>> 276 km, 2 hours 41 mins from Sitges
MAP OF CAVES NEAR SITGES
Click image for a bigger map, showing all of of Spain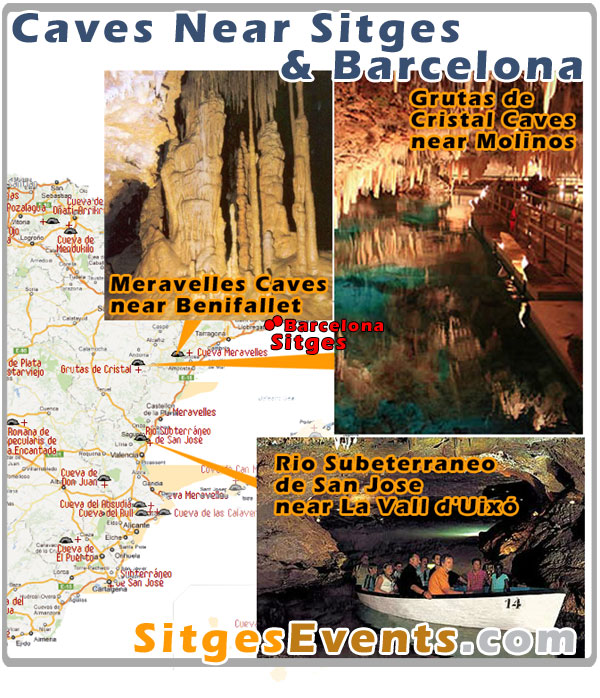 Click image for a bigger map, showing all of of Spain