March 31st , 2012 → 9:46 am @ Sitges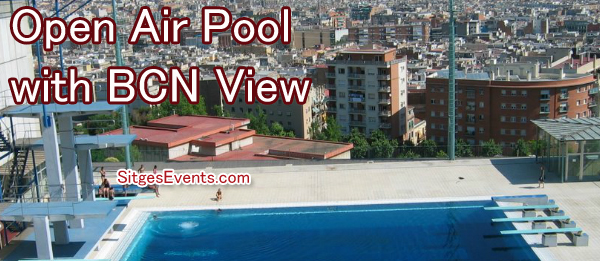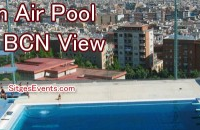 Barcelona Montjuic Pool gives a panoramic view of the city of Barcelona.
It's a nice 'summer' day out, on a hot day and more than just another pool for a lazy or energetic visit. As it has vista's to impress and delight the most bored tourists (visitors)!
The pool is pretty close to Sitges, via Train or Bus (38.1 km, 36 mins)
DIRECTIONS
Piscines Bernat Picornell (English: Bernat Picornell Pools) is a swimming venue situated in the Olympic Ring in Montjuic, Barcelona.
50m indoor pool
50m outdoor pool
pool for diving.
The swimming pools are of public use and are open all year long.
www.picornell.cat/ (translation)
PLEASE CHEACK DATA : AS ALL INFORMATION IS SUBJECT TO CHANGE
Sunday recreational
Leisure hours, where families can enjoy an area bounded on the pool deck and the material of the water installation.
Every Sunday from 11 am to 14 pm
Friday, 1 July 2011
City: Barcelona, Catalonia, Spain
Capacity: 4,100
Opened: 1929
Hosted swimming events for 1992 Summer Olympics
Av. de l'Estadi 30-38
08038 Barcelona T. 934 234 041
@. info@picornell.cat
DIRECTIONS
The location of the venue on a slope of the Montjuic hill
The swimming pools are of public use all year, however we undestand the open air parts are open during summer time, only.
PLEASE CHEACK DATA : AS ALL INFORMATION IS SUBJECT TO CHANGE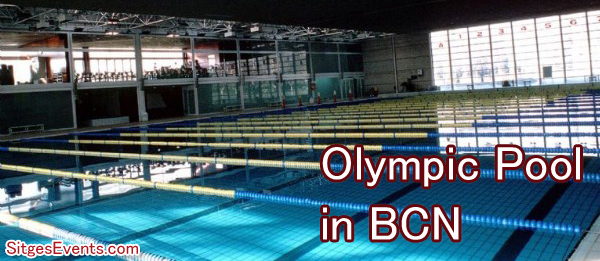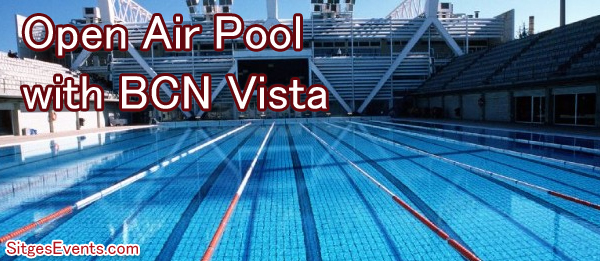 [hcsearch]49694,2,Sitges Hotels,Sitges Hotels[/hcsearch]